It be difficult to see the amount of wear and tear on your house over the years. But when you decide to sell your home the condition of your home becomes more apparent. You know you will need to fix things in your home before listing it for sale. The important question is what are the most important fixes that will add the most value with the least amount of cost?
Understand as you read this article, I am describing repairs that work for adding value to most people's homes. Ideally you will want to work with a real estate agent to give you specific advice about your home and what will work best for your situation. If you are already working with a Realtor, the information in this article will give you a great starting point and things to talk to your real estate agent about.
Fixing the most important things before selling a home will ensure your house will sell for the most money. Most Realtors will recommend the following repairs before you list your home for sale.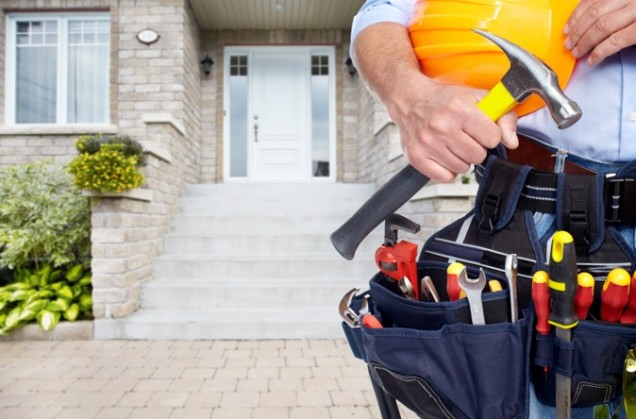 The Fixes Worth Making Before Selling Your Home
1. Paint
Paint is my favorite update you can do to your home while not costing a lot of money. You may know a number of people that have painted their own homes and realize that just about anyone can do it. You do not need to hire a professional to paint your home. Talk to someone you know is handy, watch videos online, have a painting party, pick your colors and get to it!
Choosing the right colors is important before starting to paint. Neutral, lighter colors are recommended when selling your home because it will appeal to most people. There is know way to know who will be looking at your home once it is on the market, so keeping the style basic makes sense. I rarely advise my clients to paint every room, but the rooms with dark colors, dirty or chipped paint are the ones you will want to focus on.
If your home has wallpaper, it is most often a good idea to remove it. It does take a lot more work than just painting, but in order to sell your home for the most money it is very important. Potential clients will see the wallpaper and think about the amount of time it will take them to take it down, time is money and this will certainly get you a low offer. Some people I have worked with want to give the buyer a credit to remove wallpaper, I never recommend this for this repair. It is a mistake and you have to remember that selling your home is all about the first impression. You want your home to be appealing to buyers in as many areas as possible. This will ensure you sell for the most money.
2. Exterior
What is the first thing a buyer sees when they pull up to your house? You're right if you are thinking the exterior. You always want consider the curb appeal of your home. Clean up any junk lying around your home or shed, use sod to fill in bare spots in your yard, pull weeds, mow the grass and fix or replace any missing or damaged fence boards. These are only a few suggestions I see the most often when viewing a home. Adding some flowers outside your home can also make it more appealing to buyers.
Other areas to patch before listing your home are missing shingles or damaged siding. I promise you the buyer will notice these. If you fix it now, you won't have to answer the buyer's questions later.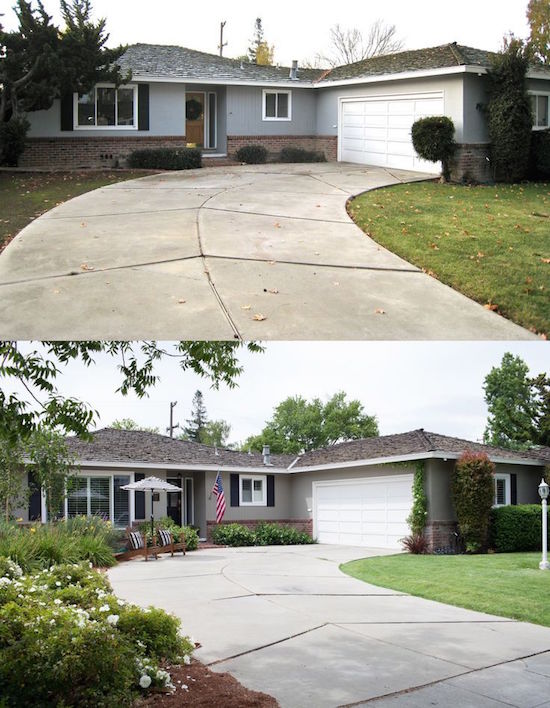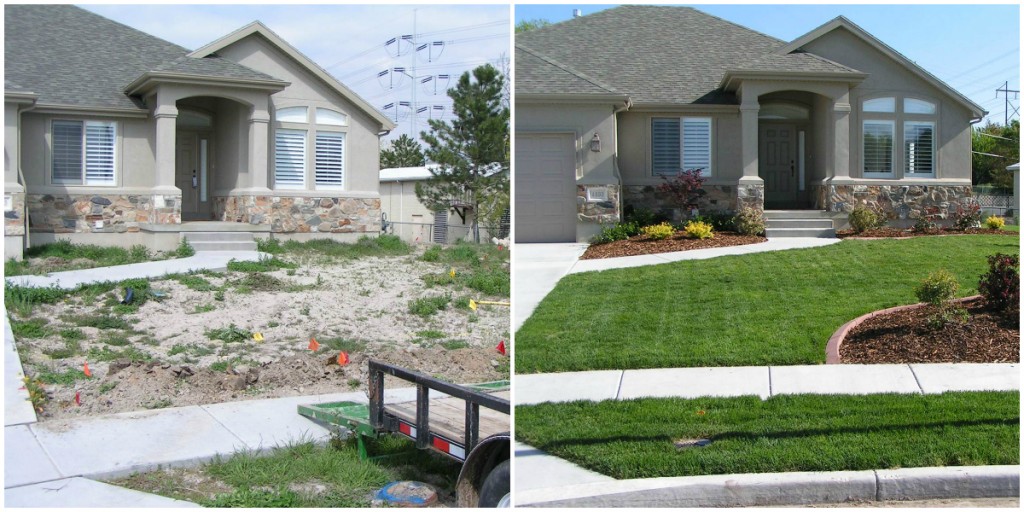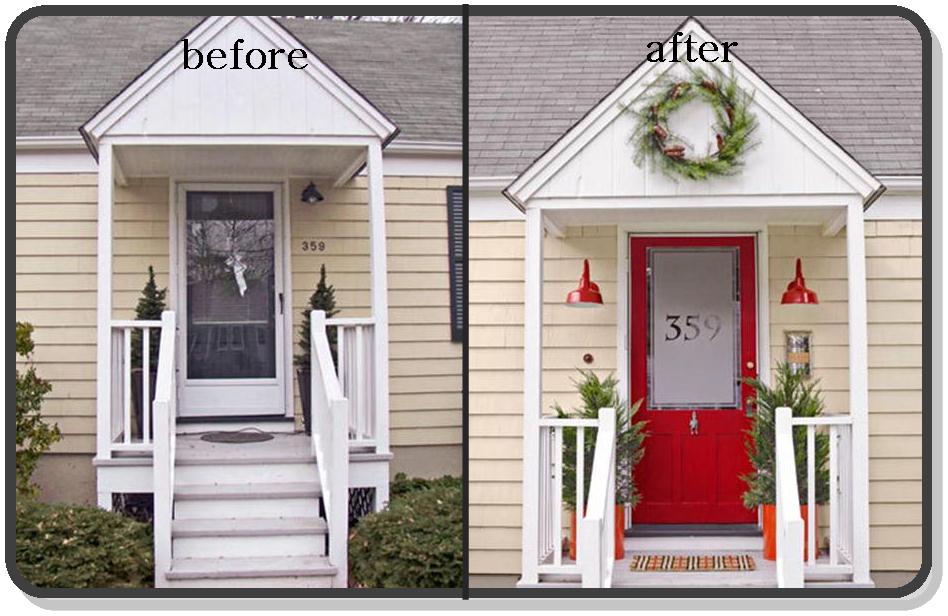 3. Kitchen
Most buyers are looking for a large kitchen with a lot of space where they can prepare food and entertain guests (even if this is not something they do). They want new appliances and nice countertops that make the kitchen look up to date. Your kitchen may not offer any of these features without major, costly renovations and upgrades. Unless your real estate agent tells you to, don't plan on a complete kitchen overhaul. In some cases, you may get a return on investment (ROI) when you upgrade the kitchen; however, this is not usually the case with major upgrades.
You can make small repairs to make the appearance of your kitchen seem more inviting. You do not need to make it a "dream kitchen". The best place to invest a relatively small amount of money, which will give you the best ROI, is paint, countertops and lighting. Countertops do not have to granite but something solid and with something that has a popular look in todays real estate market. It is worth having a few granite contractors give you a quote and see if it is something you can afford to do knowing it will help sell your house for more money. Changing the light fixtures and even the hardware on cabinets can make a huge boost to your kitchens appeal.
Appliances are very important and the most important thing is that they are fully functional. You do not need to upgrade everything to stainless steel, although this is very popular, but you will need to make sure all appliances are working. If they are not operational then you will need to replace them. The refrigerator is not something you should worry to much about as they are not something that has to stay with the house after purchase. The dishwasher, oven and range do need to be replaced if they do not work.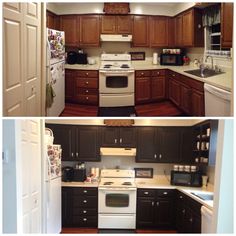 4. Bathroom
You will want to make sure your bathroom is clean and everything is working like it should be. If you have a toilet or a faucet that is leaking, you will need to make the necessary repairs. If your toilet is dingy or dated looking you can always give it a facelift by replacing the toilet seat. Cleaning or replacing grout between tile on the floor or in shower is a must if it looks dirty.
In the past, most people opted for wallpaper in the bathroom. If your bathroom has old or out of style wallpaper you will want to remove it and put a fresh, clean coat of paint on the walls. Buyers tend to focus on kitchen, living space, master bedroom and bathrooms. Most can live with small guest or secondary bedrooms if the other rooms are appealing. In my experience the kitchen and bathrooms are the most important rooms because people associate renovation costs to be very high in these areas. You will want to spend time fixing these rooms so they are clean and appealing to buyers before trying to sell your home.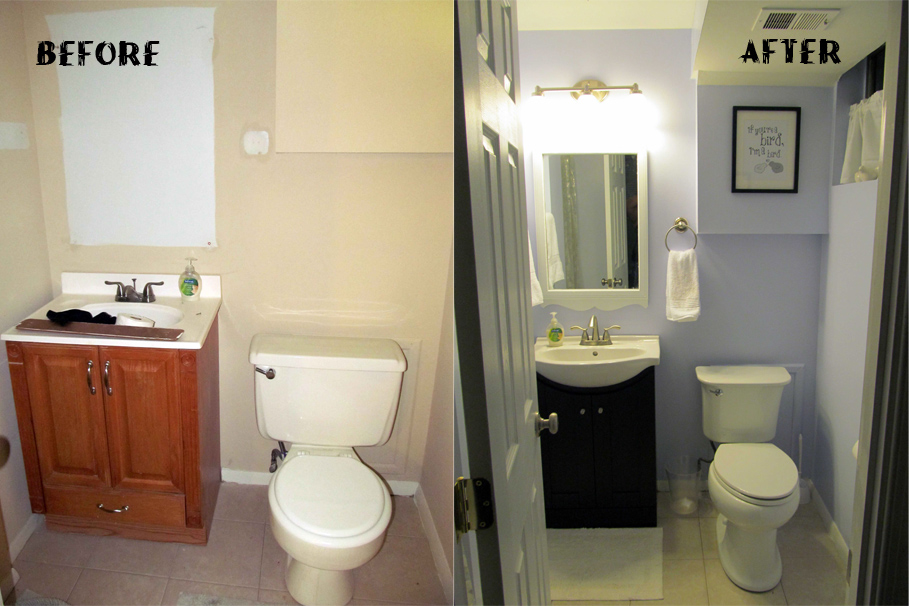 5. Lighting
Lighting can make to a smaller home seem more open and inviting to buyers. In todays market you want to maximize the buyer's perception of space in your home. There are many lighting options available today that can give you the look your home needs to sell for the most money. You can research the best lighting for various rooms in your home by looking online. You will find options that are affordable. I personally have a great relationship with a local lighting company that I consult on occasion before listing a home. In most cases it is better to ask your realtor for advice on how you can improve the lighting in your home without spending too much money. Lighting fixtures that are dated can also get your home sold quicker, but you will spend a little more money on this upgrade in some cases.
You will also want to lose the thick drapes or open up the curtains before listing your home to allow for the most natural light to shine through.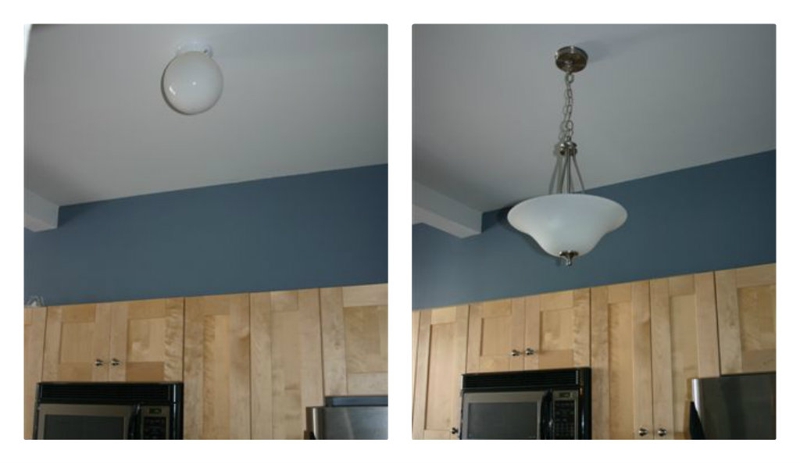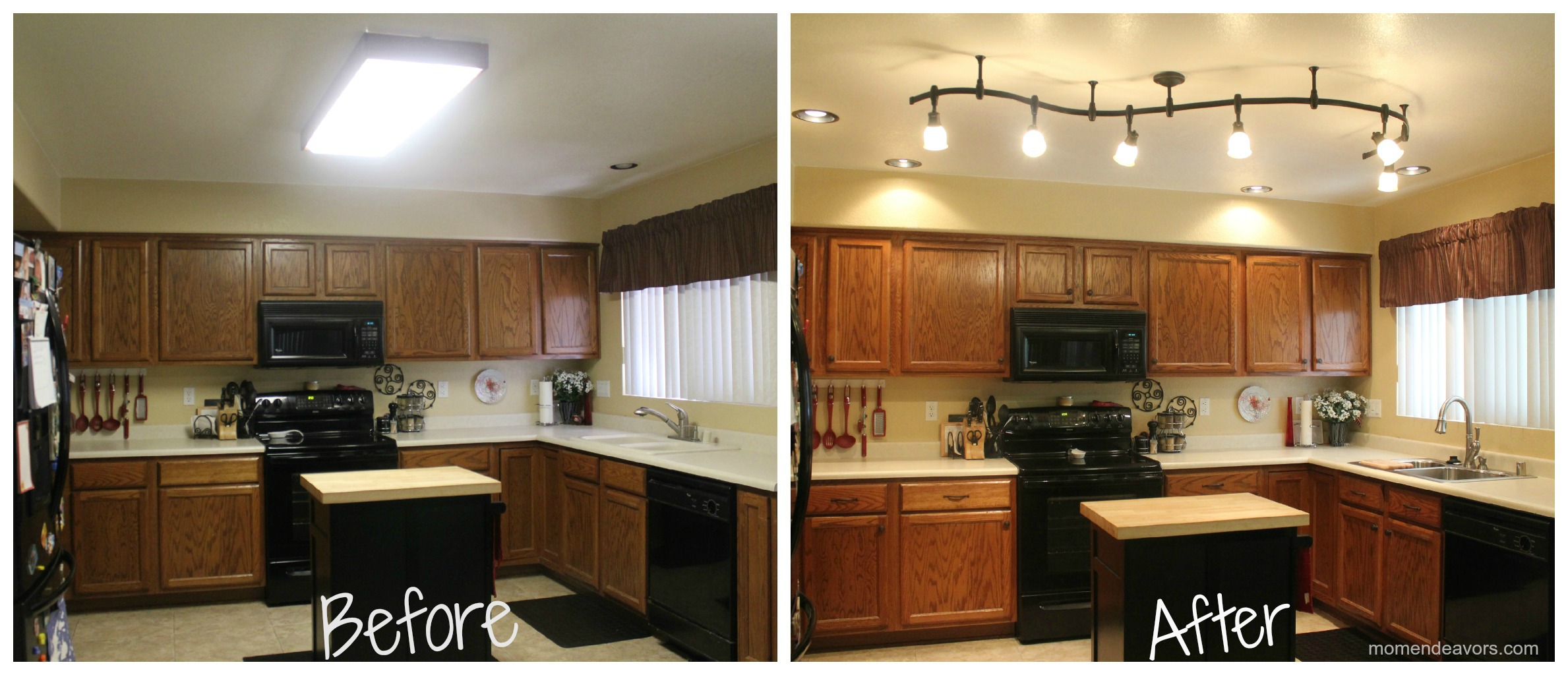 6. Hardwood Floors
In todays market, the most popular flooring is definitely hardwood. The look of hardwood floors can transform the look of your home. How does this affect your selling power? Well this depends on many factors. The first being, if you have hardwood floors already, you will want to consider refinishing them depending on their condition. Most buyers are wanting a "move in ready" home. I will tell you that dingy, scrapped up hardwood floors does not portray this move in ready appeal. In most cases, buyers feel the will have to fix the floors prior to moving in because furniture can make it very difficult to do. If you want to get the most money for your home, you will need to address the flooring. Depending on your homes price range you may consider laminate as an option for it's longevity and natural appearance. You will want to consult your real estate agent about the best option for your home.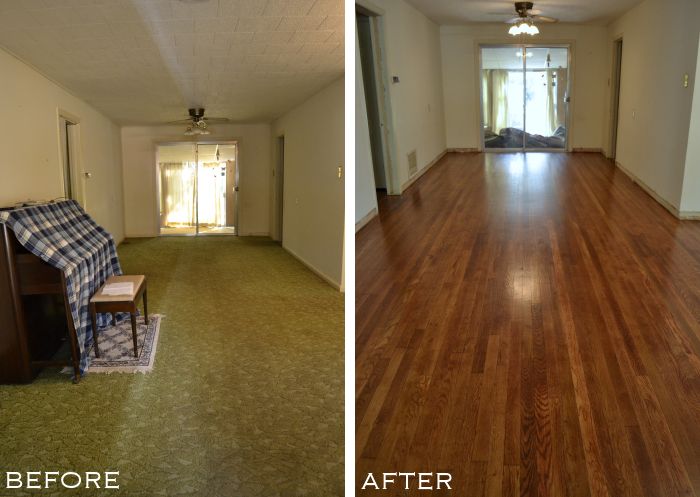 7. Functionality
It is very important everything in your house works as it should. Check to make sure big things are in proper working order like the garage door to the smallest of things like the doorknobs and locks. Home inspectors also look for windows with condensation between the glass, the opening and closing function of a window, window and door seal tightness and many more seemingly small things that can decrease the worth of your home to a buyer. The small things will not likely kill the sale of your home, but they can add to the list of things. If the inspector finds a large repair, like mold or termites, the small things I listed can seem a lot worse to a buyer as they make the list longer and costlier. With that said, if you are aware of any large problems with your home, you will want to address them before you put your home on the market. Large repairs can kill your sale all together, if you are fortunate enough to get a buyer who is willing to fix it, you will at best have to lower the sale price significantly. Usually for big ticket items the value of the home can decrease by double the dollar amount it would cost you to have it fixed. You will want to ask your Realtor before deciding what repairs you will do.
8. Pre-sale Home Inspection
If you are concerned about potential issues with your home or the age of your home is 15 years or more, you may want to have a pre-sale home inspection. This will help you identify potential issues and have them fixed before listing your home. It is easy to miss problems with your home if you are not a licensed contractor, home inspector or Realtor. A home inspection is required by mortgage lenders before they will loan a buyer money. If you do not take the time and money to find the problems now, the buyer will likely force you to deal the problems before the sale is finalized. Fixing issues before gives you time to find the best and most reasonably priced contractor to repair any major issues, if you wait it could cost you more money.
If you fix the major issues prior to selling your home, you can be confident that you are ready to move forward with putting your home on the market without any surprises.
Conclusion
When planning to sell your home, things like HVAC systems that do not work, leaking roof or structural damage can be something that prevents the buyers from getting a mortgage. If a buyer cannot obtain a mortgage it will be very difficult or nearly impossible for you to you're your home. You are unlikely going to find many cash buyers for your home, so when your budget for repairs is tight, fix the problems that will stop you from selling your home first. When those repairs are completed, if there is money left over, you can focus on the other important fixes I listed above.
When you want to get the most money from the sale of your home it is in your best interest not to leave buyers with a lot of repairs. In some instances, you may have a house that is in disrepair in relation to your budget. In this case you may want to consider selling your home to a real estate investor or a company like We Buy Ugly Houses who will pay cash for your house without contingencies. You will not get market value for your home but if you are desperate to get the remaining equity form your home, this may be your best option.
To learn more about the best time to sell your home in Mooresville the and surrounding area, Click Here!
Beth Sterner is a Real Estate Agent and Realtor® in Mooresville, North Carolina. Beth practices real estate in Mooresville, Troutman, Davidson, Cornelius, Huntersville, Denver, Sherrills Ford, Charlotte and the surrounding areas.
Beth Sterner can help you with all of your Real Estate Needs! Give me a call!
980-228-1051
[email protected]
BethSternerRealEstate.com